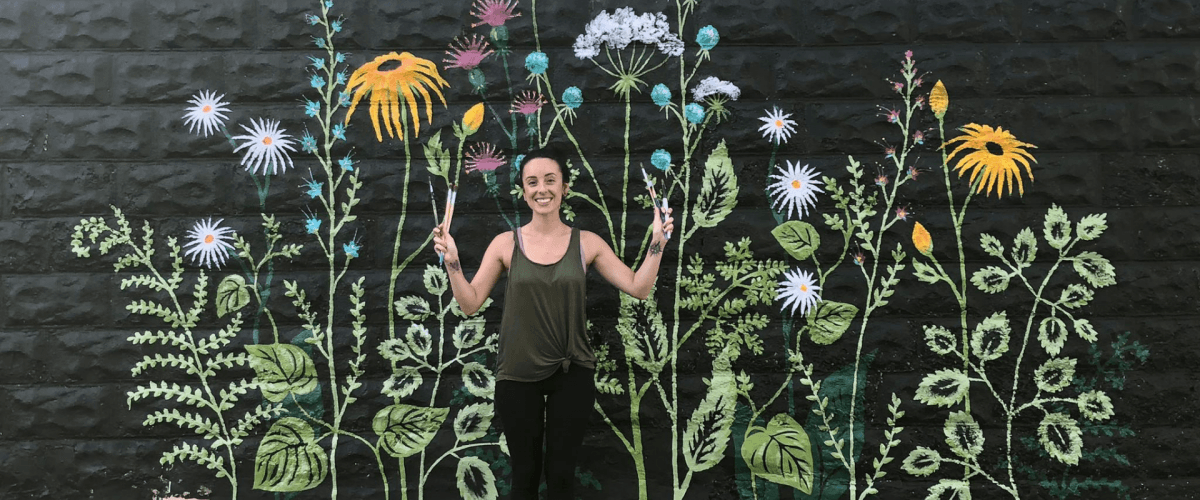 Large size murals are an exciting challenge. If you can dream it, I can bring it to life. 
Turn a bland or boring wall in your business, home, or outdoor space into a beautiful piece of art. Choose a flowery scene, a rustic landscape, geometric patterns, or something totally new to transform your space.
This lovely little scene was designed for a little girl's bedroom wall. It incorporates a magical component with the fairy and unicorns along with a colorful landscape of flowers, water, and a purple sky.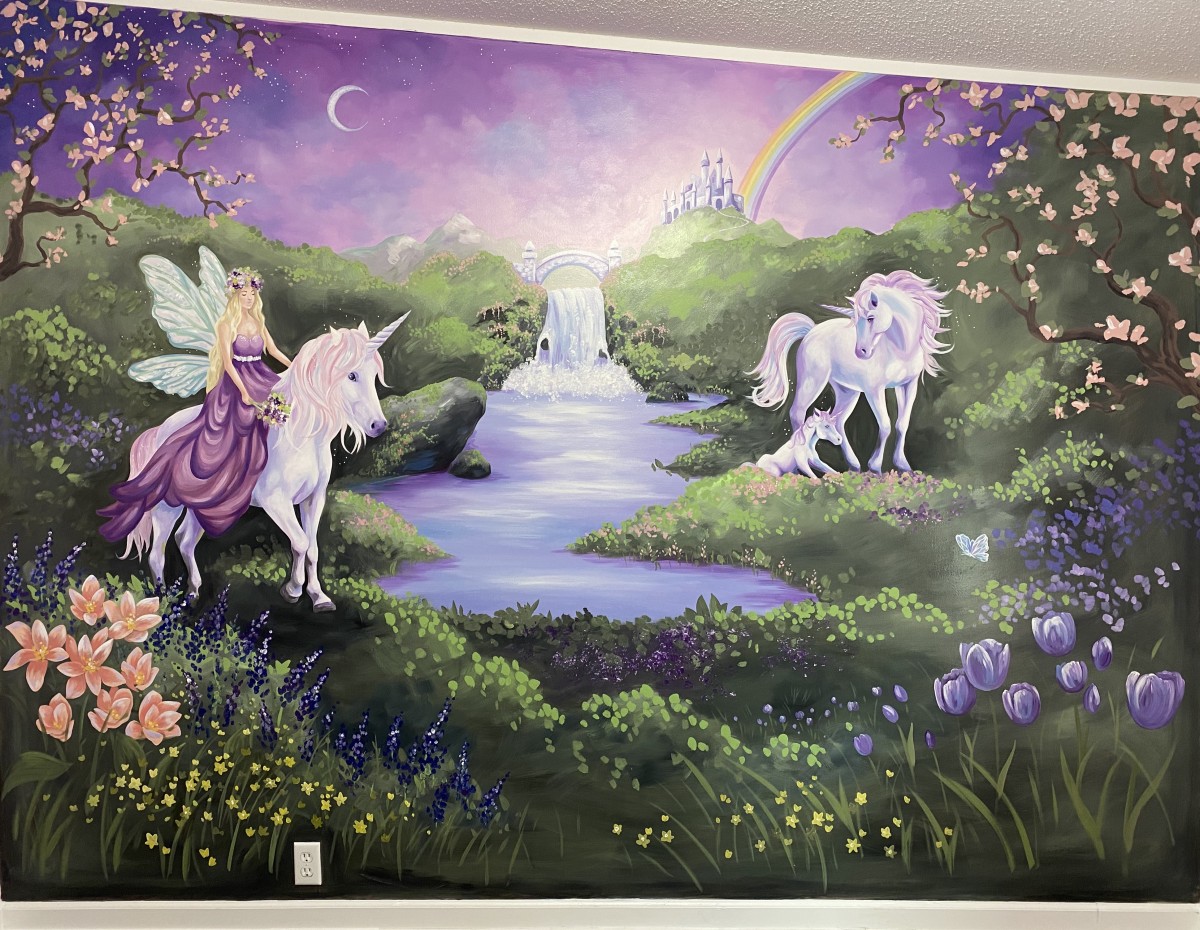 This magical mural expands to fill the entire room! I was excited to create this green, lush scene and incorporate plenty of detail to really make this piece come to life. If you can dream it, I can paint it!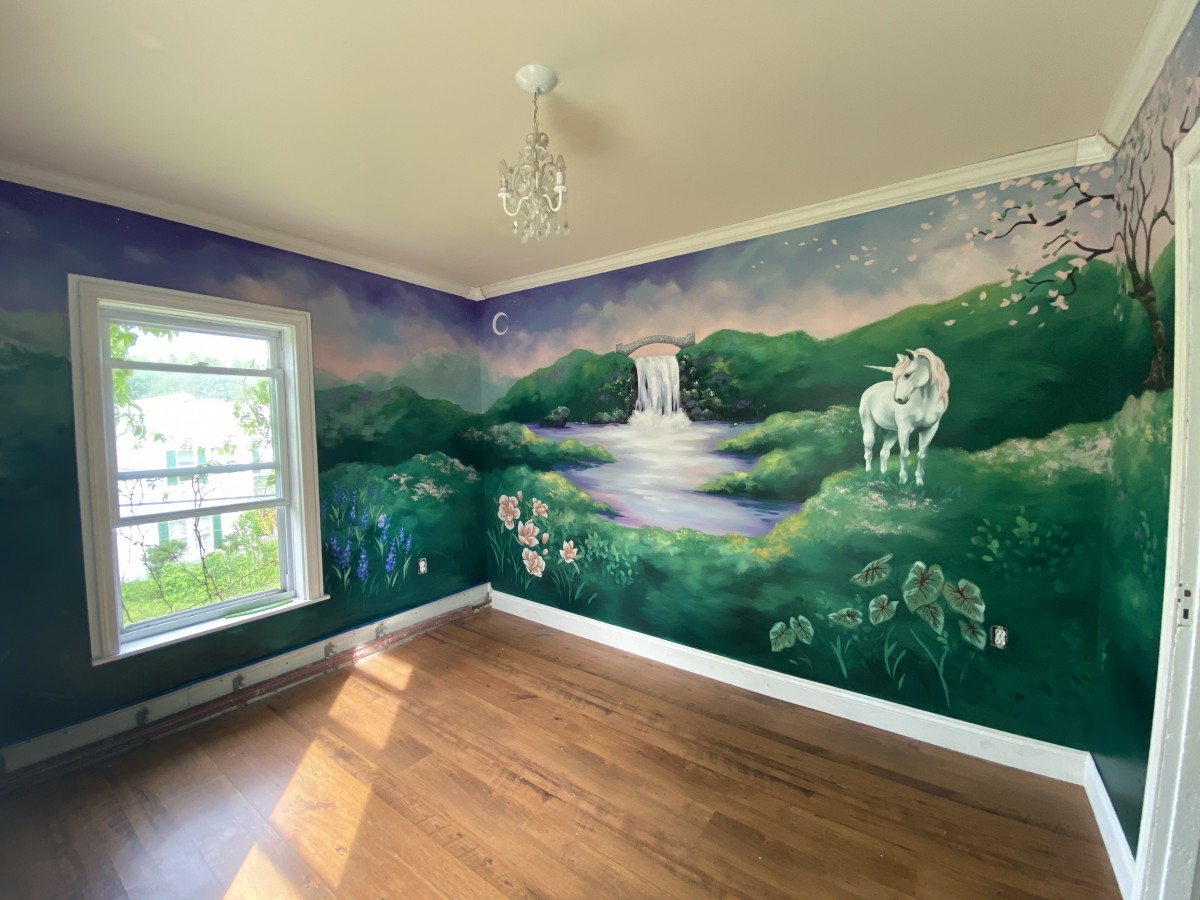 Ocean (inside a painting) Bathroom Mural
The client asked me if I could make it look like you were inside a painting that her grandmother painted as folk artist. No problem! This bathroom mural spans across the entire room and incorporates plenty of detail creating an all-encompassing ocean scenery.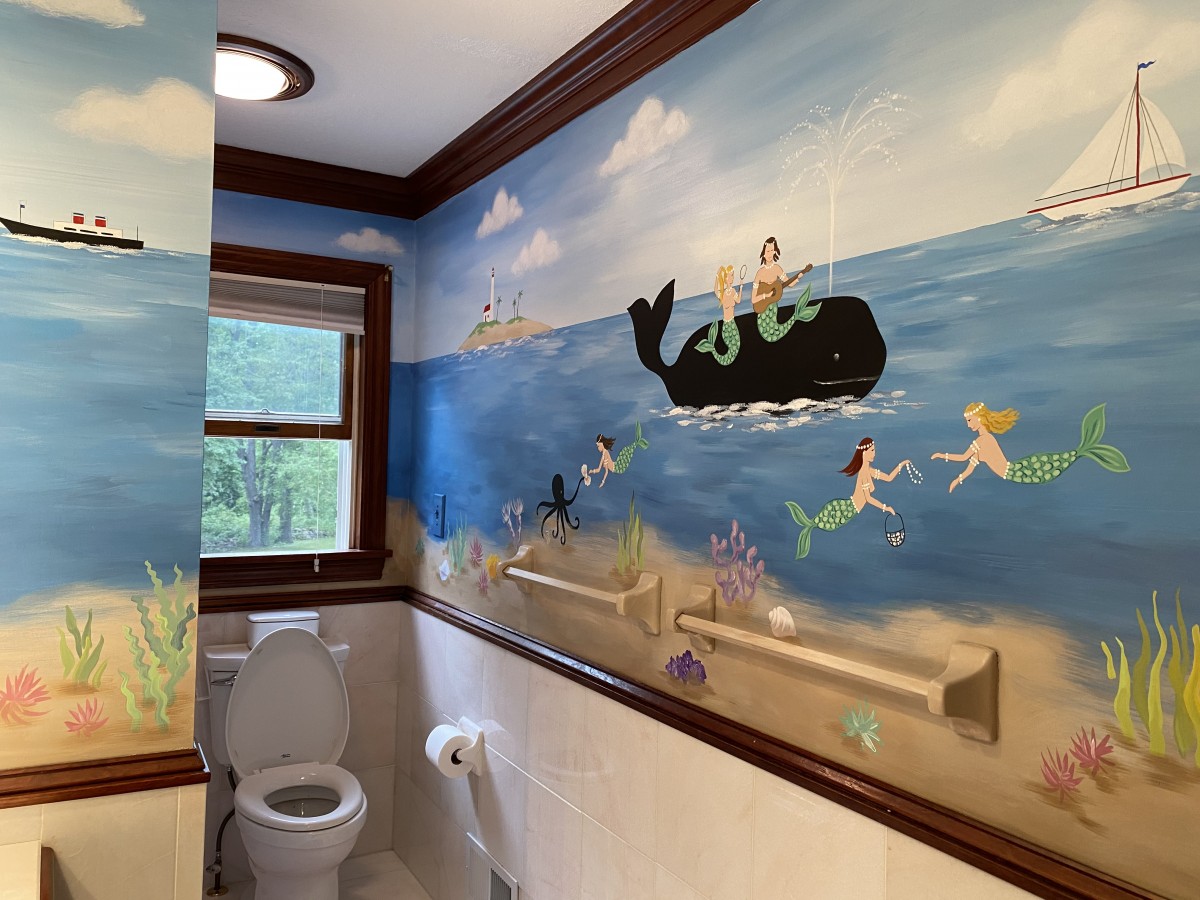 Mushroom Mural for the Great Blue Heron Music Festival 2019
This gigantic piece was featured at the festival entrance, welcoming attendees to a mystical, magical mushroom landscape deep in the woods. It was an honor to help out at the Blue Heron Festival and to leave my mark in this way.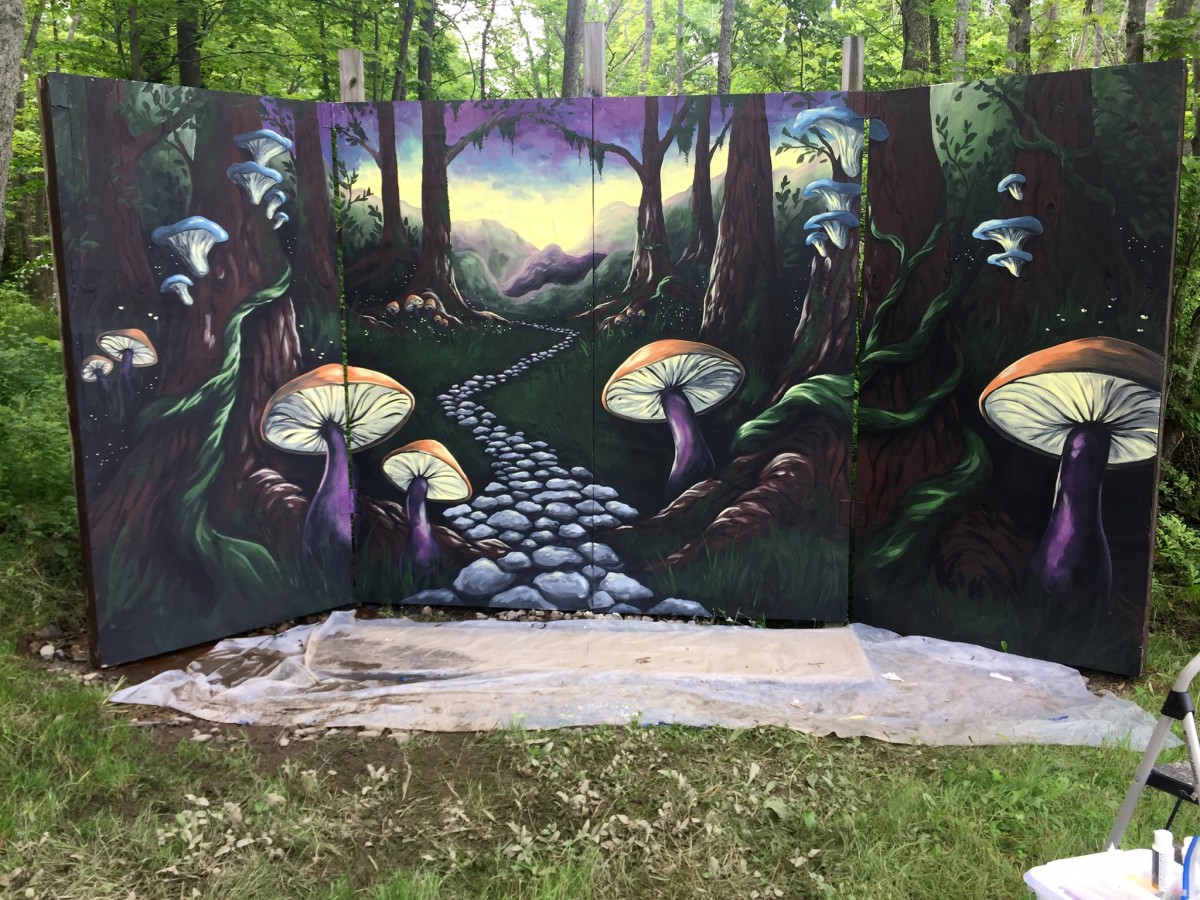 Wall Mural at Ape + Canary
In early 2018 I was honored with the challenge of painting 6 murals in a very short time for the brand new Ape + Canary salon and spa on Strathallen.
Each mural took between 12 and 24 hours and there were several very late nights trying to get this ready for big grand opening tea party!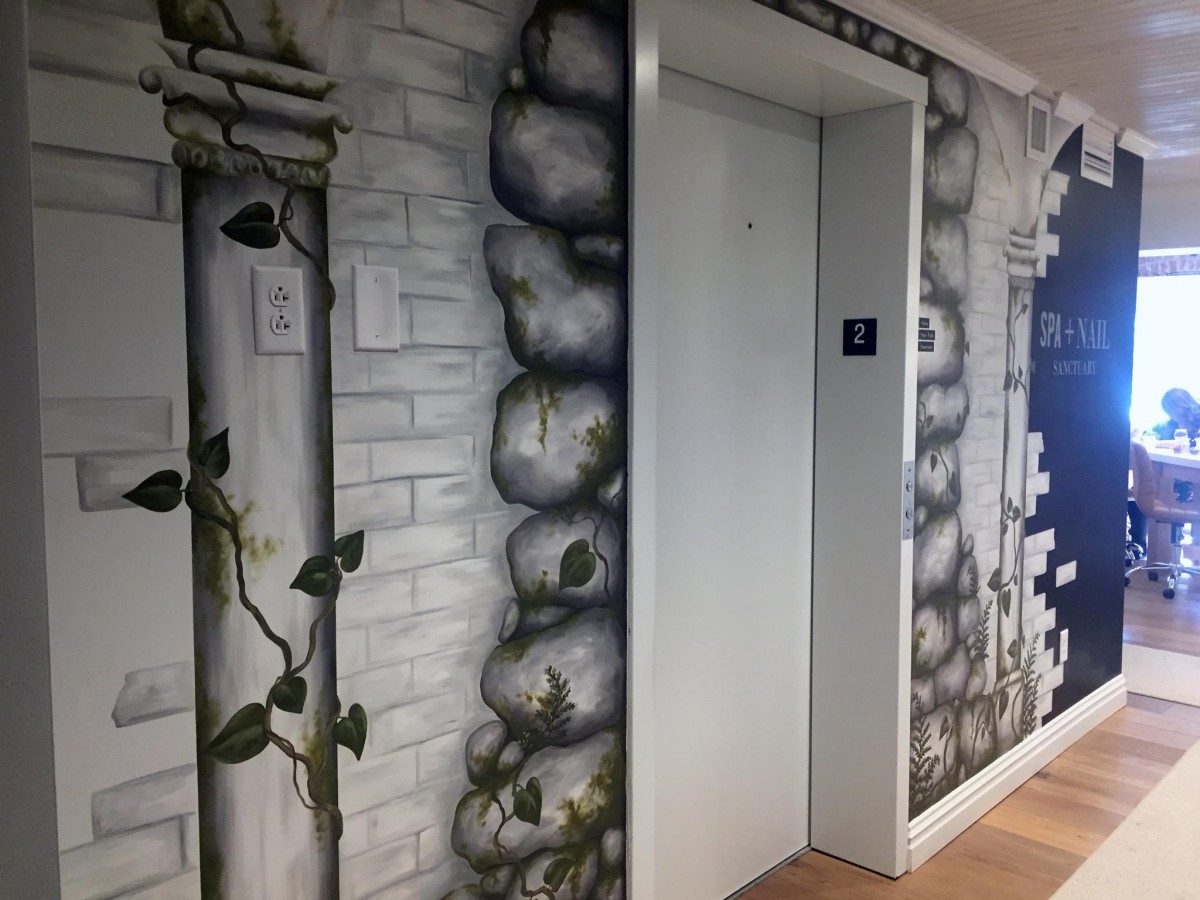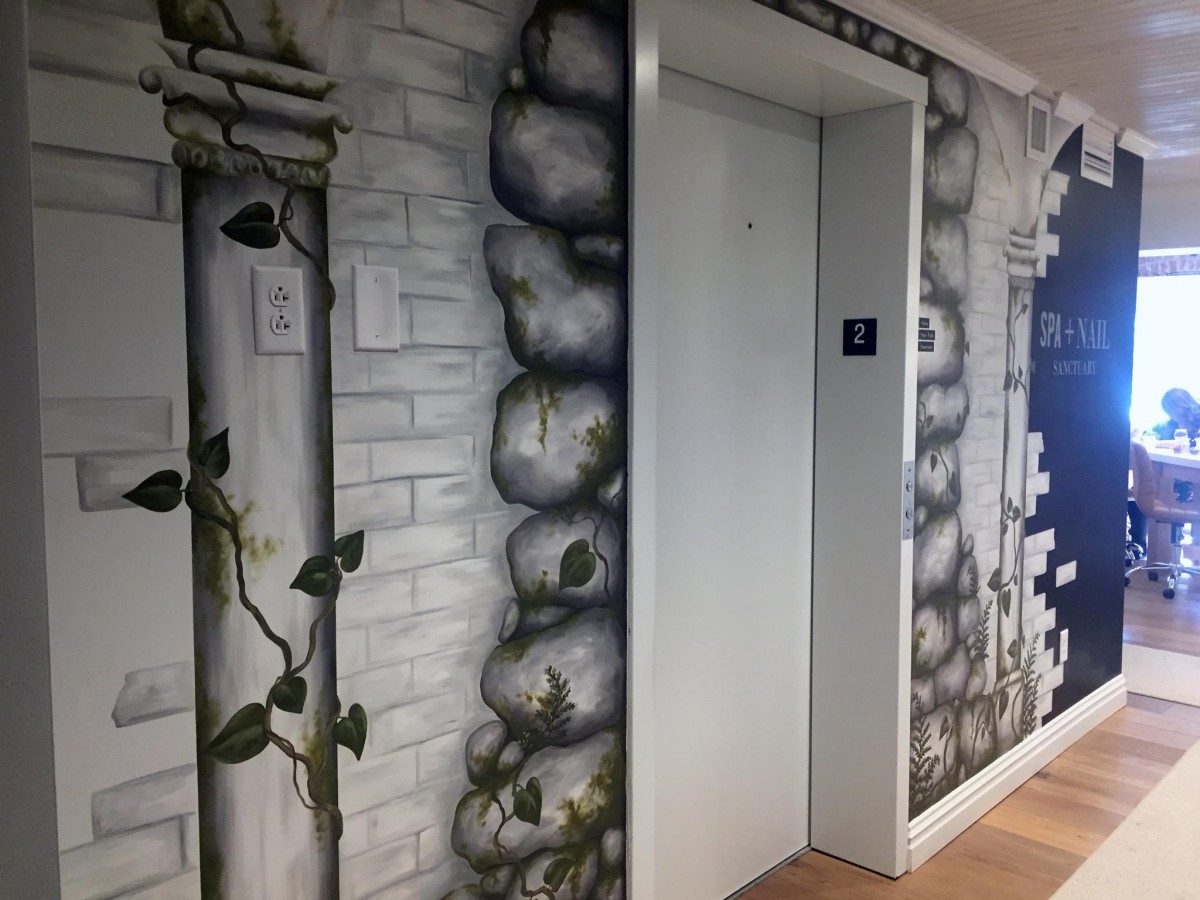 You can find these giant flowers on the side of a garage behind Alana Davis Photography studio located at 161 Clinton St. in  Binghamton, NY.
I was so lucky to paint this on a freaky beautiful and warm day in the middle of October of 2018. I had so much fun creating these, I would love to paint more larger-than-life flowers in the future!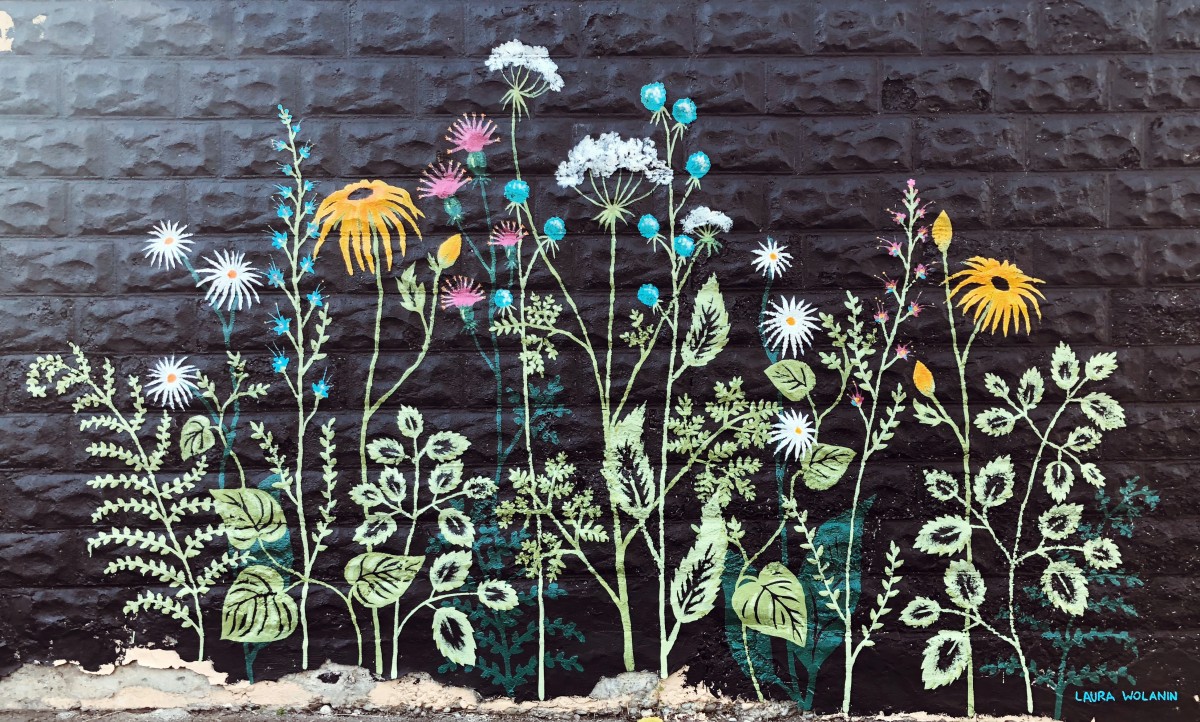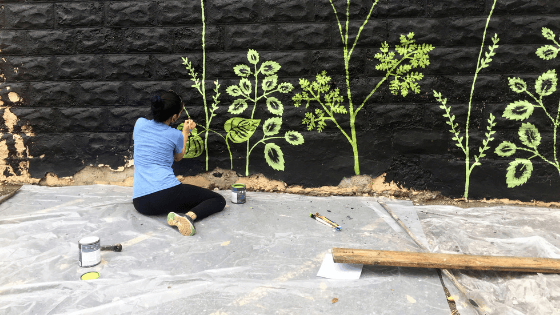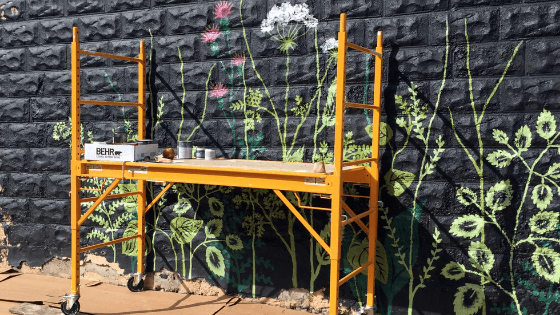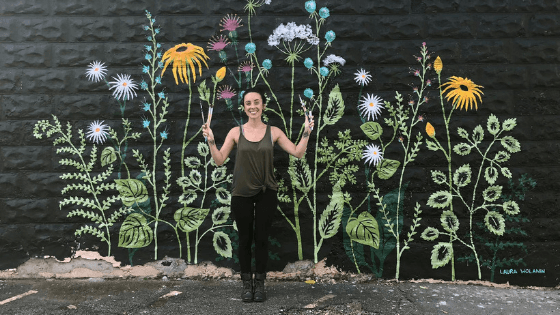 I am so thankful to the brave people that let me doodle on their walls!
This was super fun for me. No stencils, no sketching, I just went for it with the help of some Pinterest inspiration, (of course)!
Check out the timelapse video of the project here.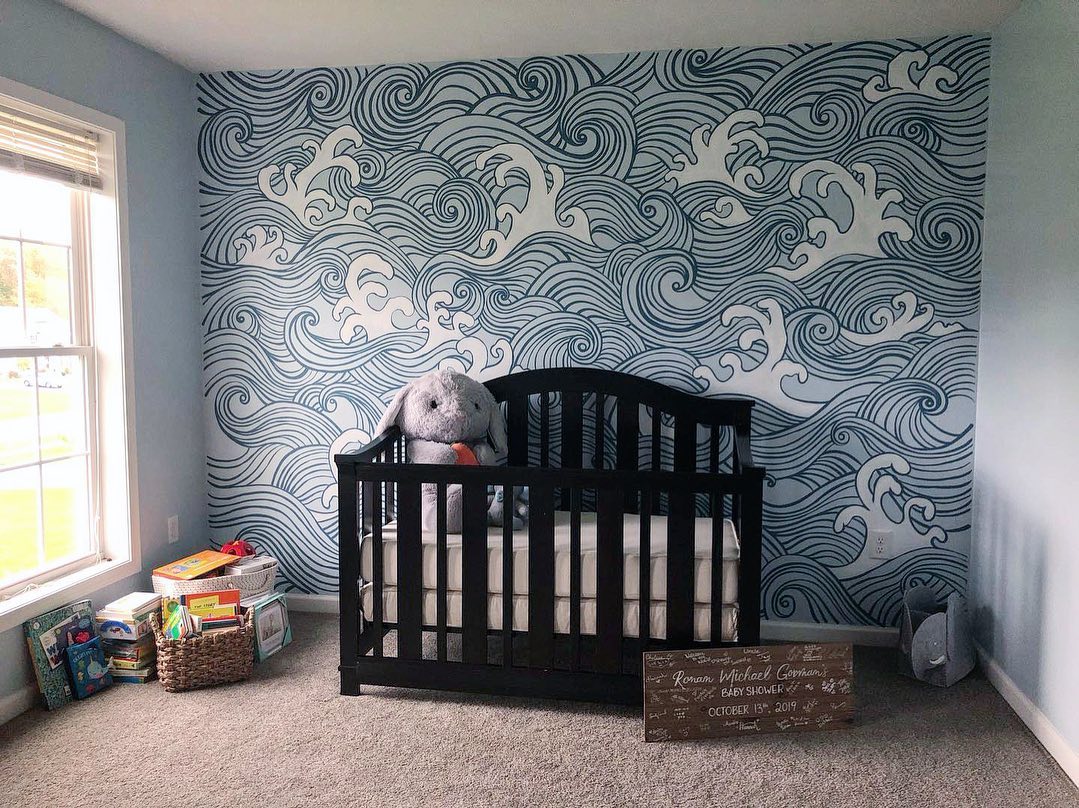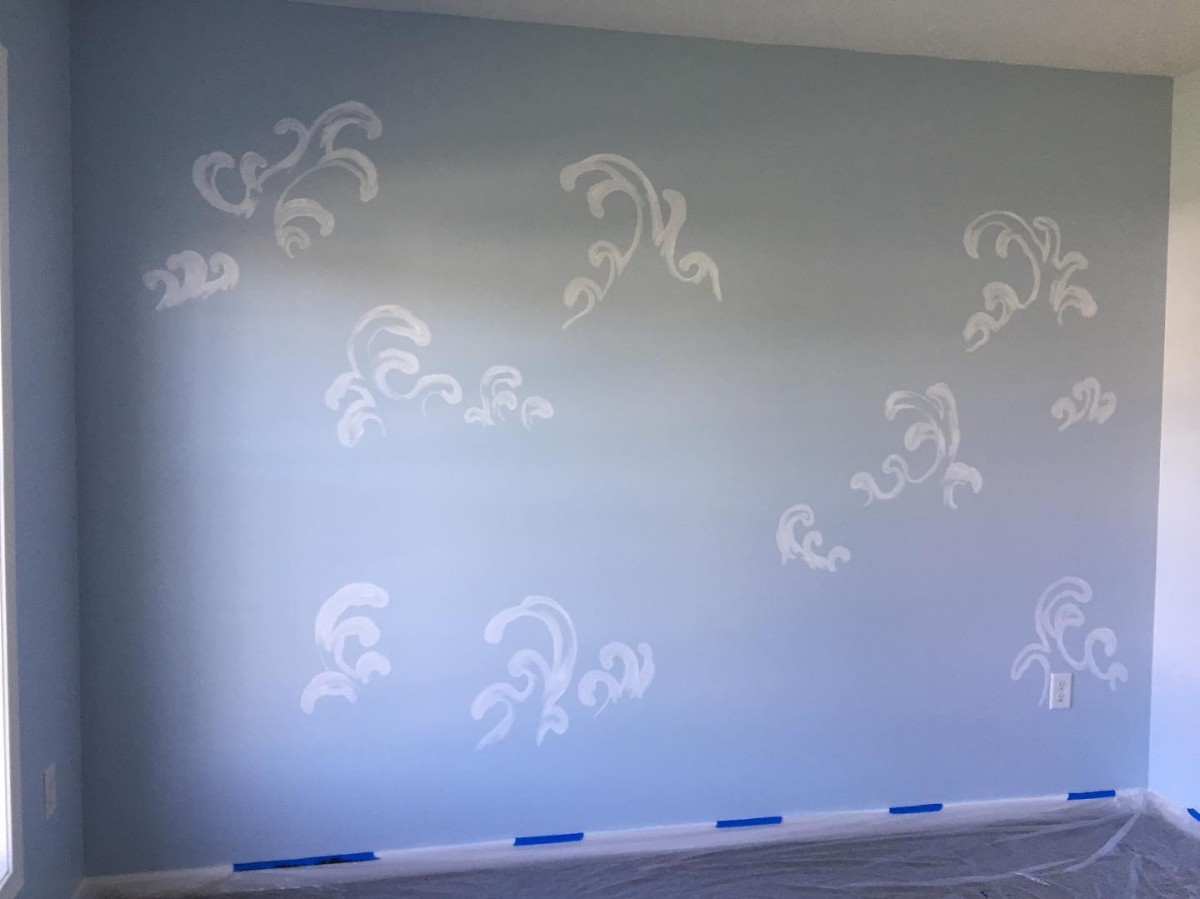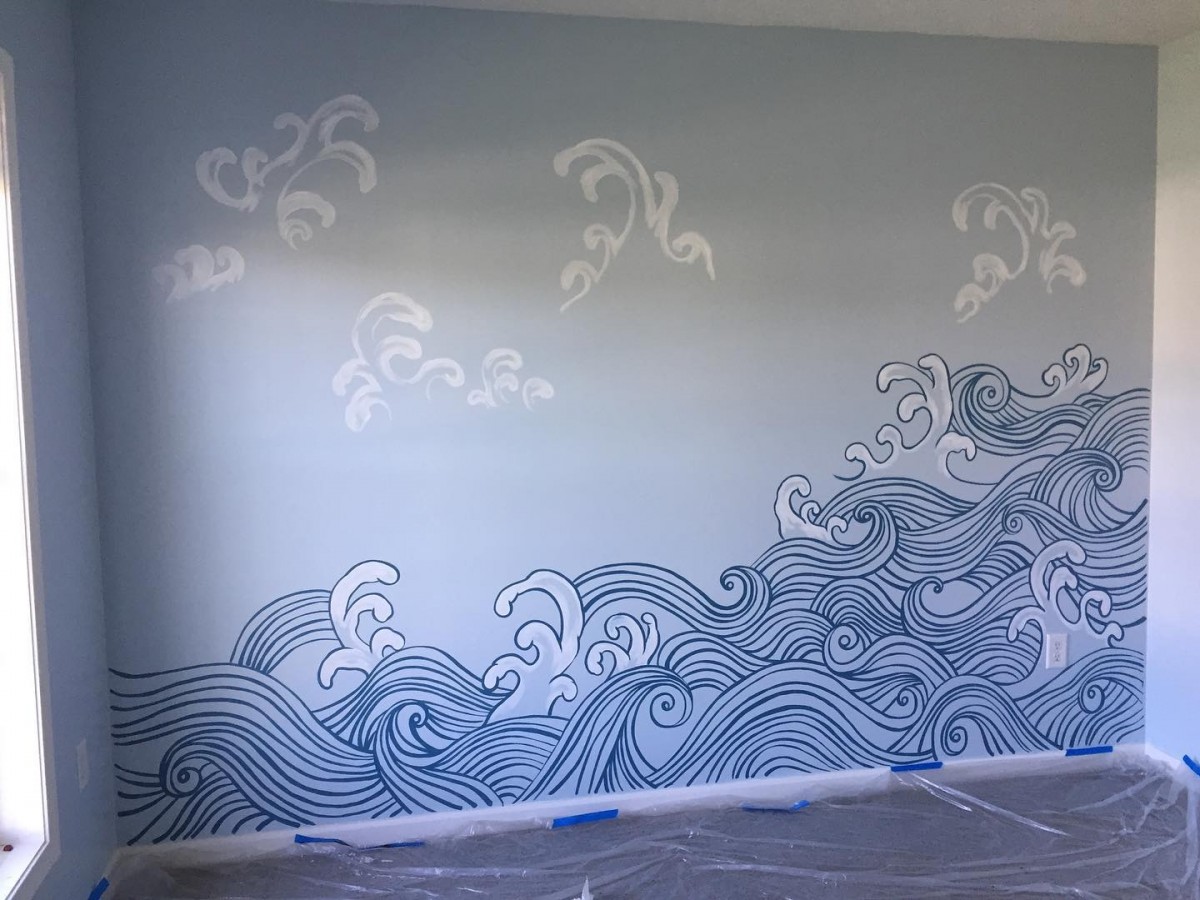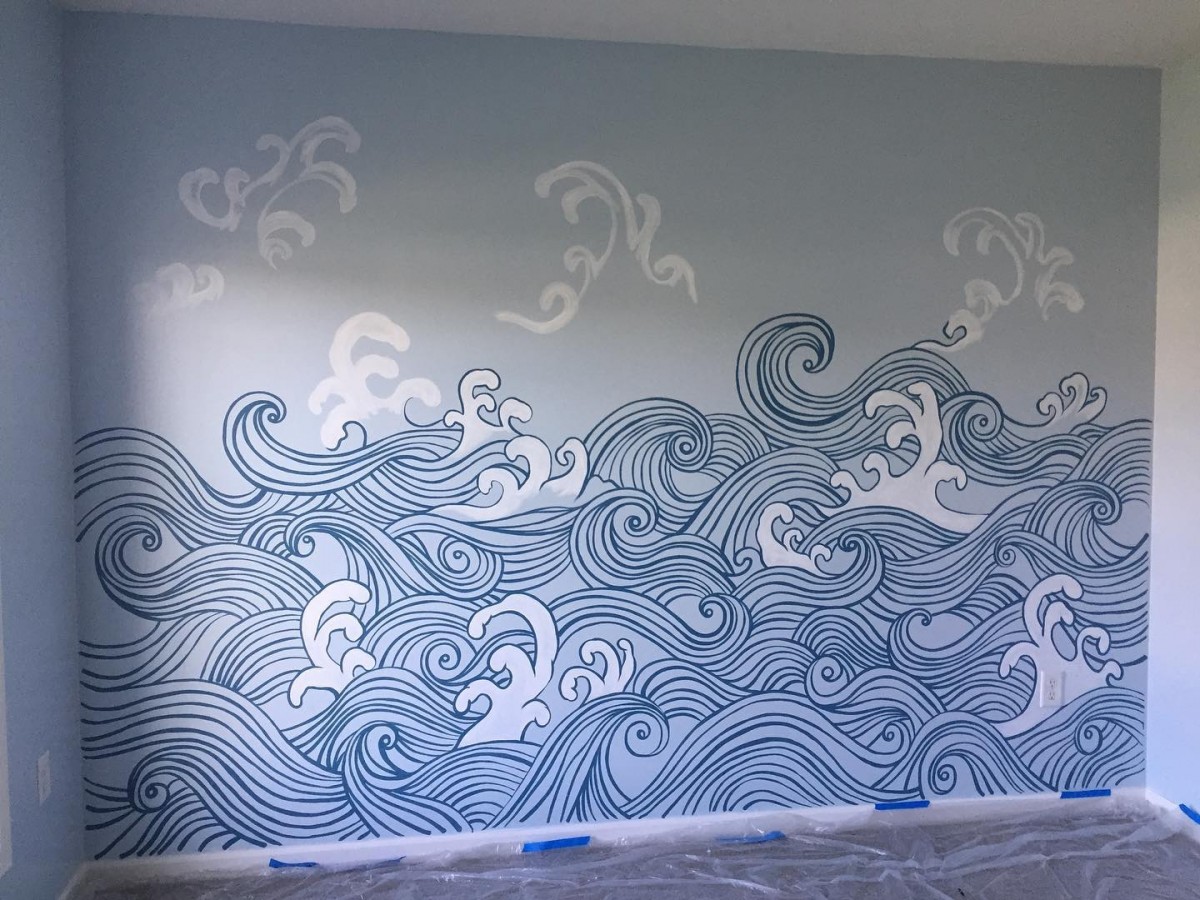 Mandalas are one of my favorite things to create, draw, paint and to just look at. I was so happy to paint this mandala on the wall of a small yoga studio in Endwell, NY.
You can find it in the Perrino Family Chiropractic building at 3401 E Main St, Endicott, NY.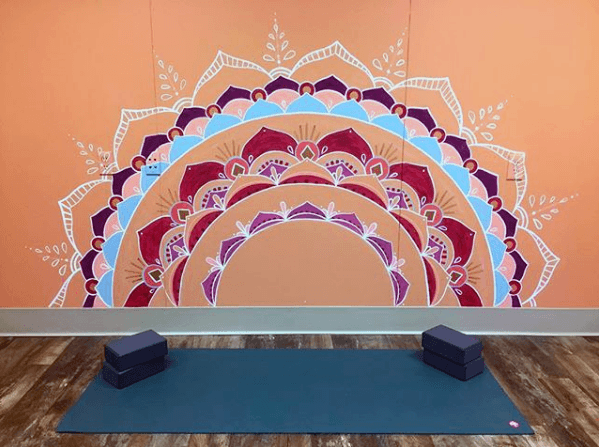 Blue Ombre Wall at ANH Wellness
I am lucky enough to have the most brilliant friend who has a great chiropractic office here in Rochester that specalizes in pregnancy and infant services: ANH Wellness.
She has a beautiful space located at 500 Helendale Rd suite 160, Rochester, NY and she let me paint this simple ombre on a wall in her office, I really love the way it turned out.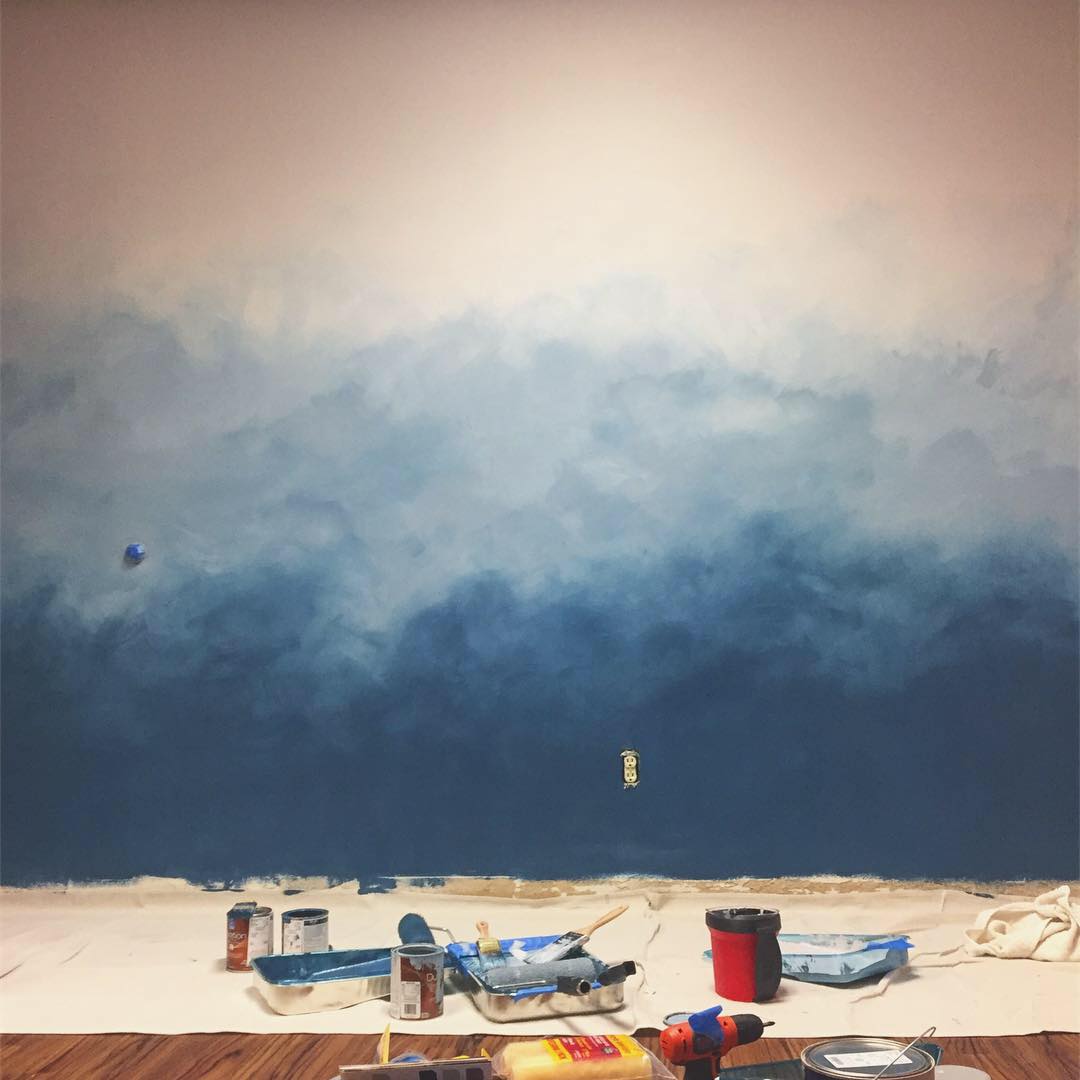 This place is literally full of my work, it's like my own personal art gallery! Bones Bakery is an amazing dog bakery and cafe and I highly recommend visiting if you are in the Rochester area regardless of if you have a dog, although we would love it if you brought a pup to say hello!
My art in the bakery includes four pet portraits of the owners dogs, an old fireplaces turned into a dog house, a world map showcasing dog bakeries all around the world, a photo backdrop, a birthday photo backdrop, a regular door turned into an old barn french door with a cute pup popping out, and more! See for yourself at 39 S Goodman St, Rochester, NY.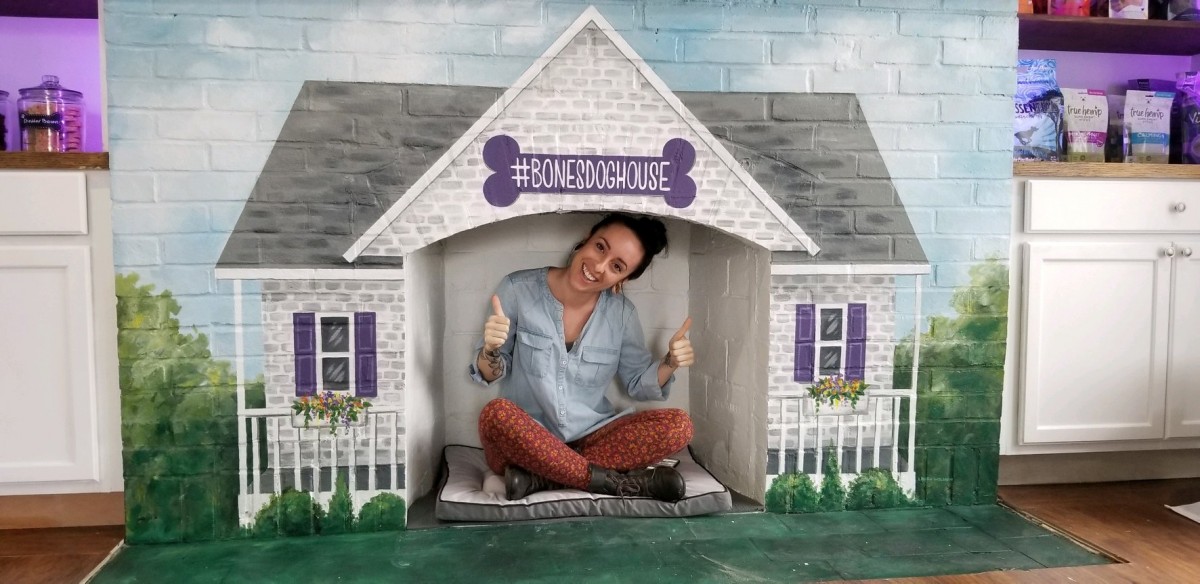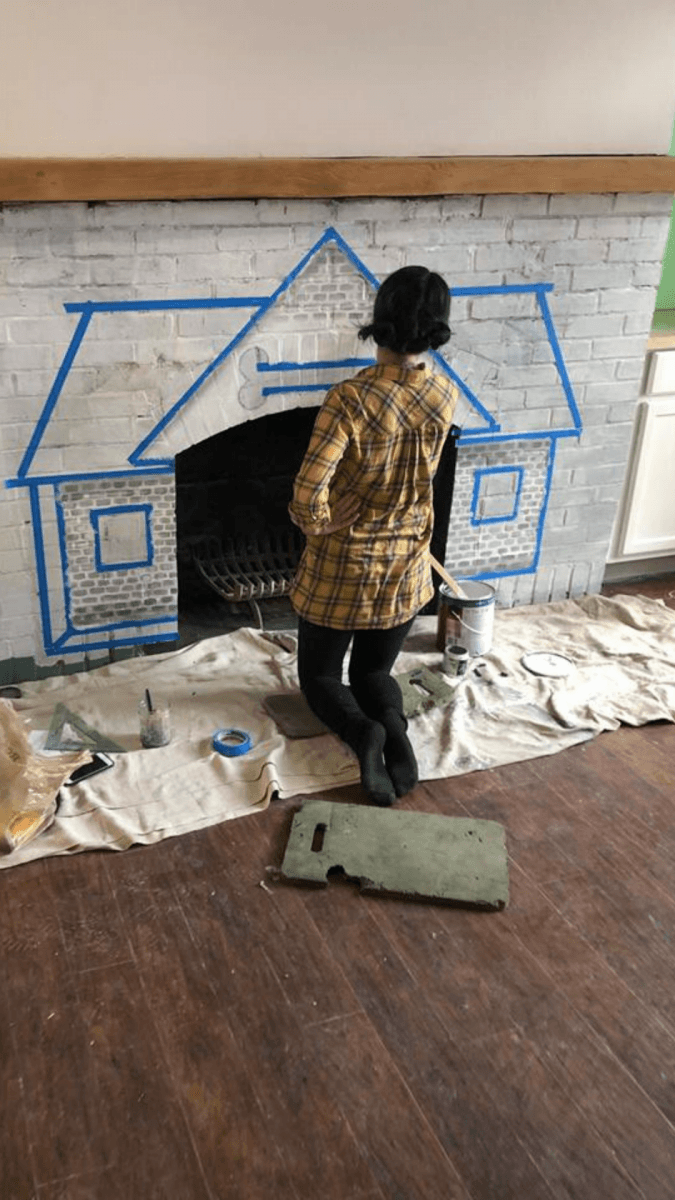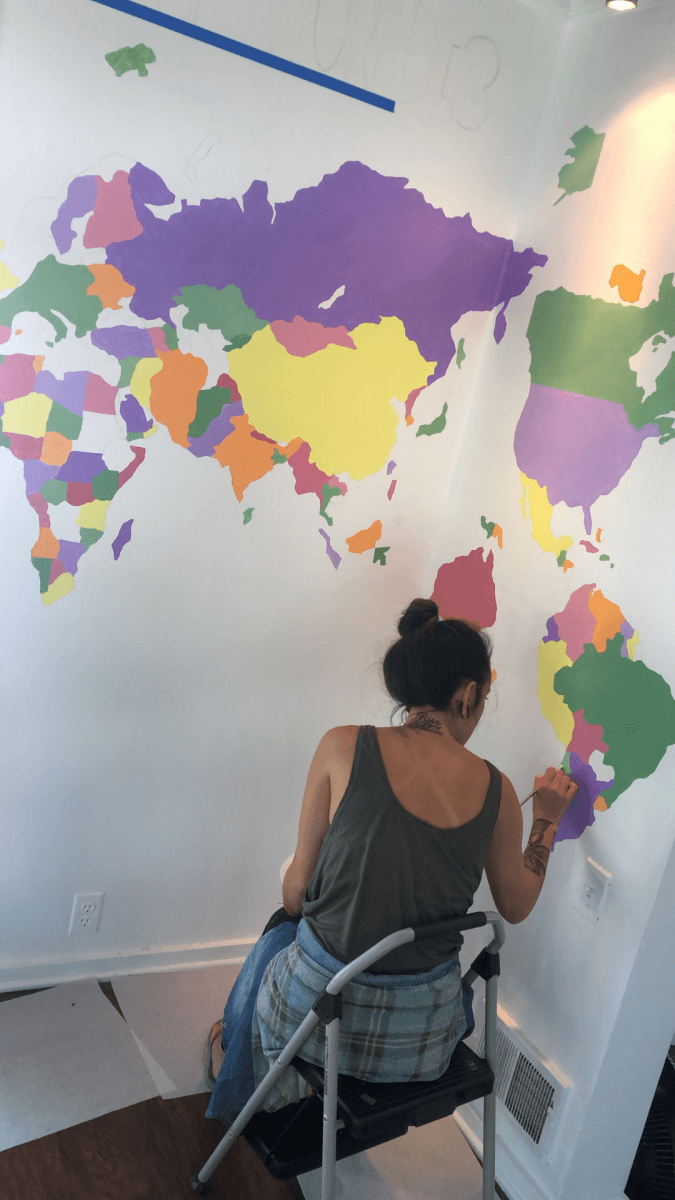 Chalkboard Mural at Sharp Salon
I was given free reign with this project, which is my favorite kind of project, so naturally it was a blast!
I am so thankful to Victor Gomez for trusting me with his waiting room because up until this point, I had never done a large scale chalk mural.
You can see this in the waiting room at Sharp Salon located at 71 Park Avenue in Rochester, NY.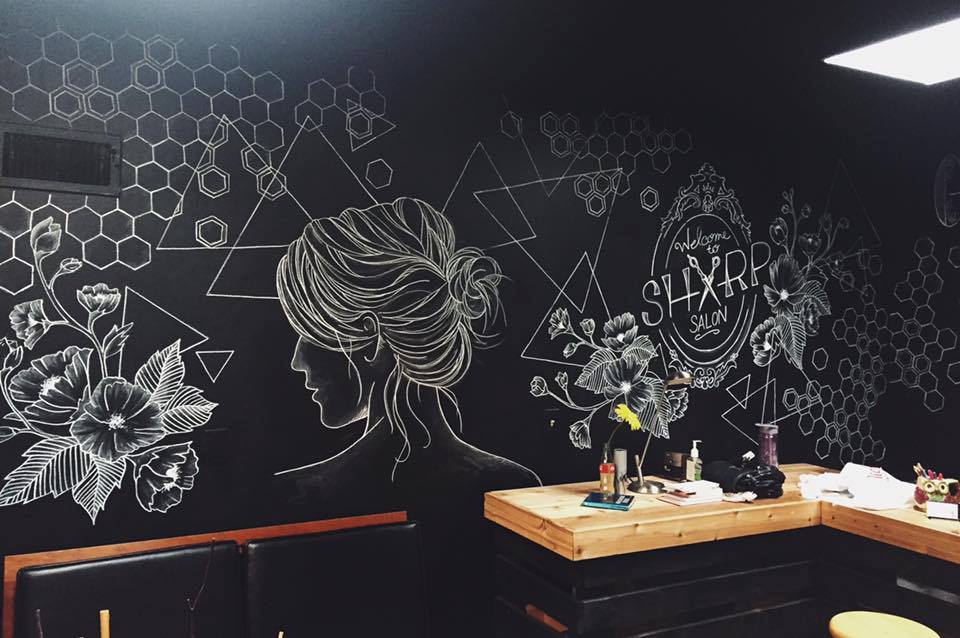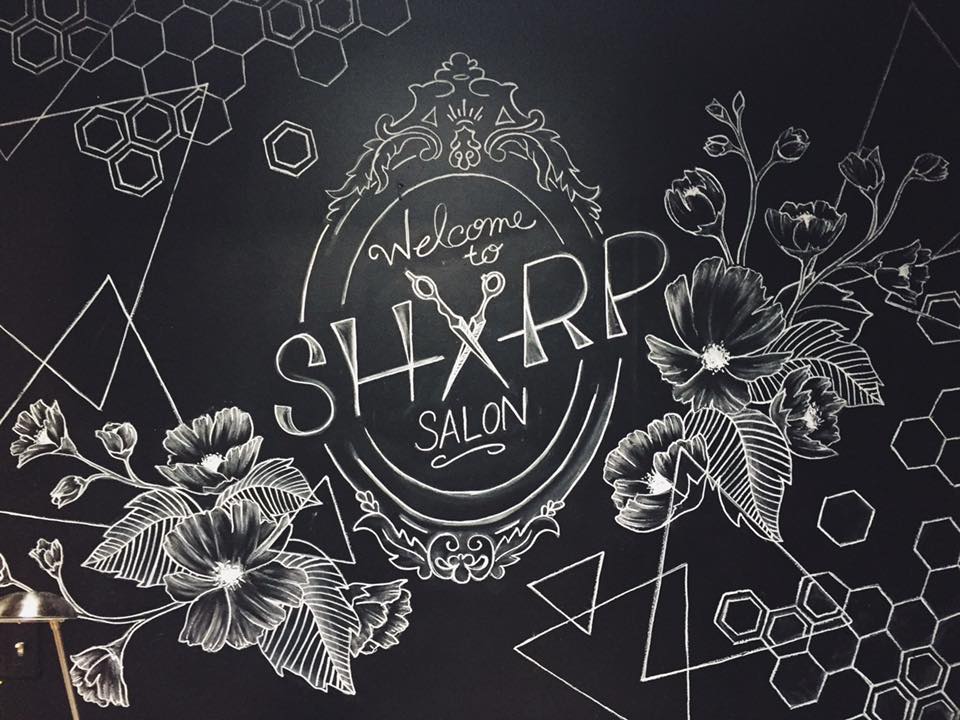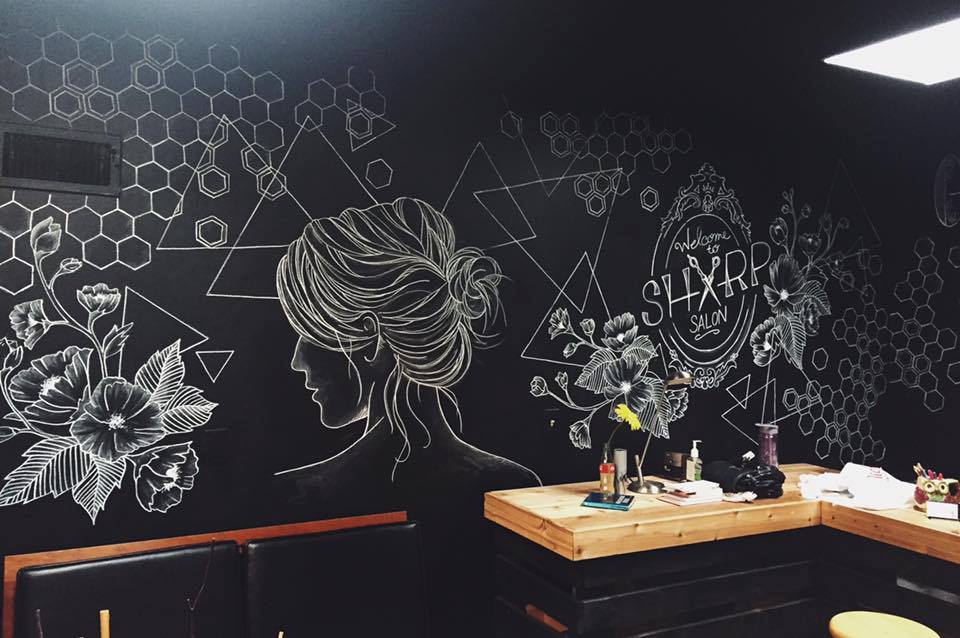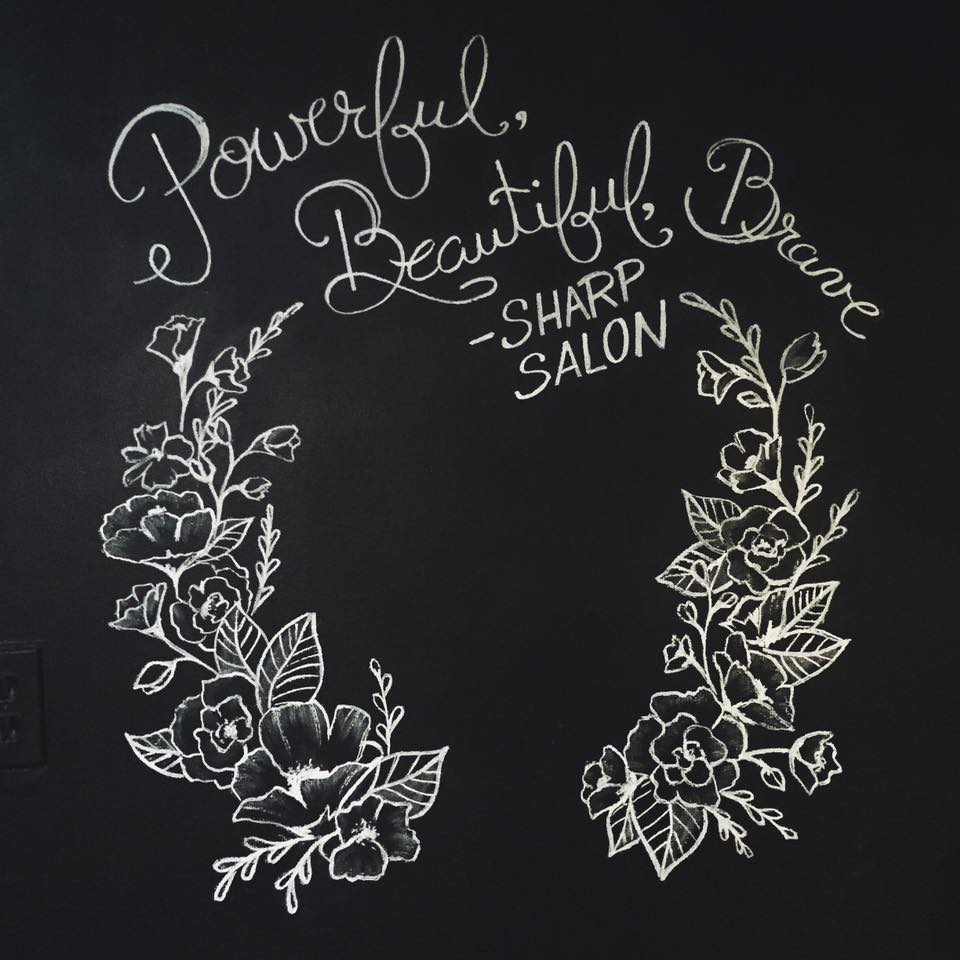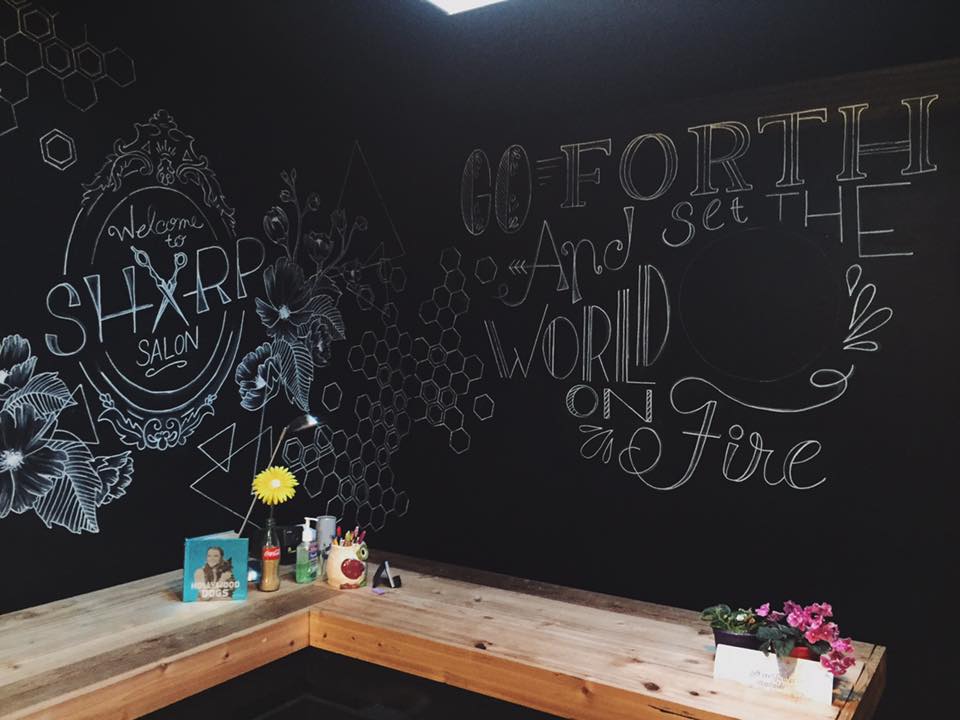 I was asked to transform this giant bathroom in a private residence into a calming oasis.
This was a pretty big project because I also had to sand down all the walls that recently had wallpaper taken off of them, then I had to paint them all with two coats of white before I even got to start the artwork!
See the progress videos of this piece in my "murals" highlight on my Instagram!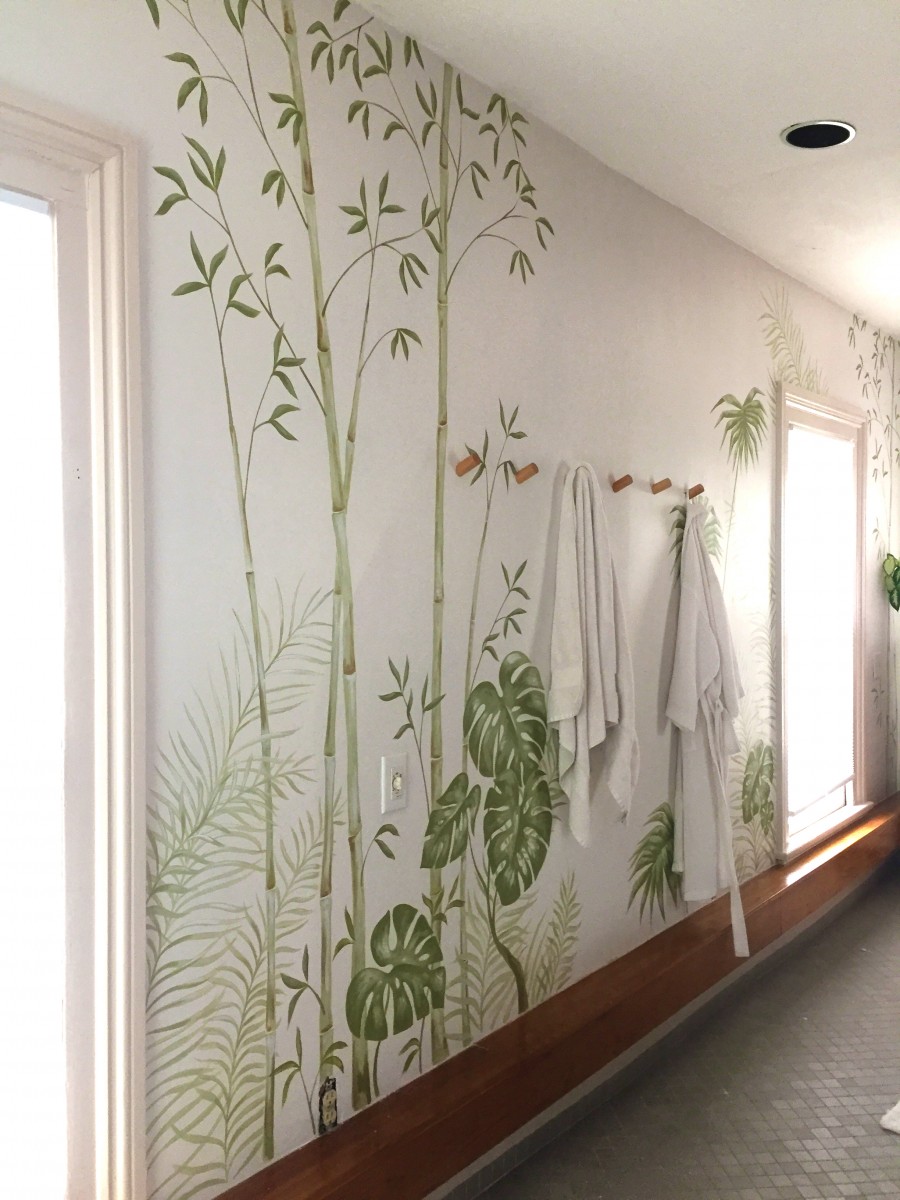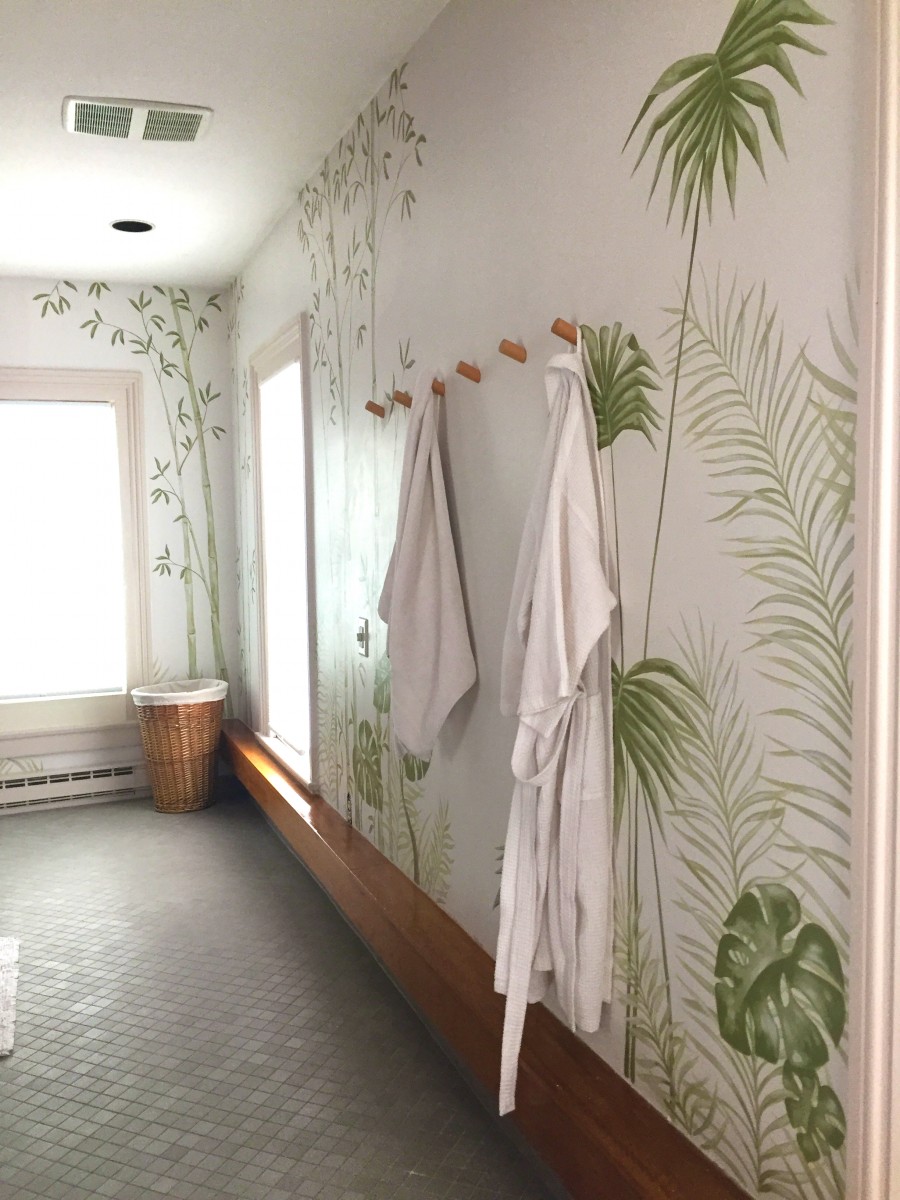 Abstract Lines at Malt + Ember
You can see these awesome floor racing stripes at a sports bar called Malt + Ember located in Greece. 
There you will also see two floor to ceiling chalkboard walls covered in giant chalk sports and food icons!
See progress videos of both on my "murals" instagram highlight or see them in person at 134 Greece Ridge Center Dr. in Rochester, NY.