Furniture & Refurbished Items
There are times where I'm asked to dive into some pretty strange and interesting projects! Here are some of my most interesting refurbished projects. 
This was definitely one of the more unique requests I've gotten as an artist for hire! I got to detail this amazing machine with some numbers, an awesome vintage "Lucky" logo and some other words and designs. So much fun!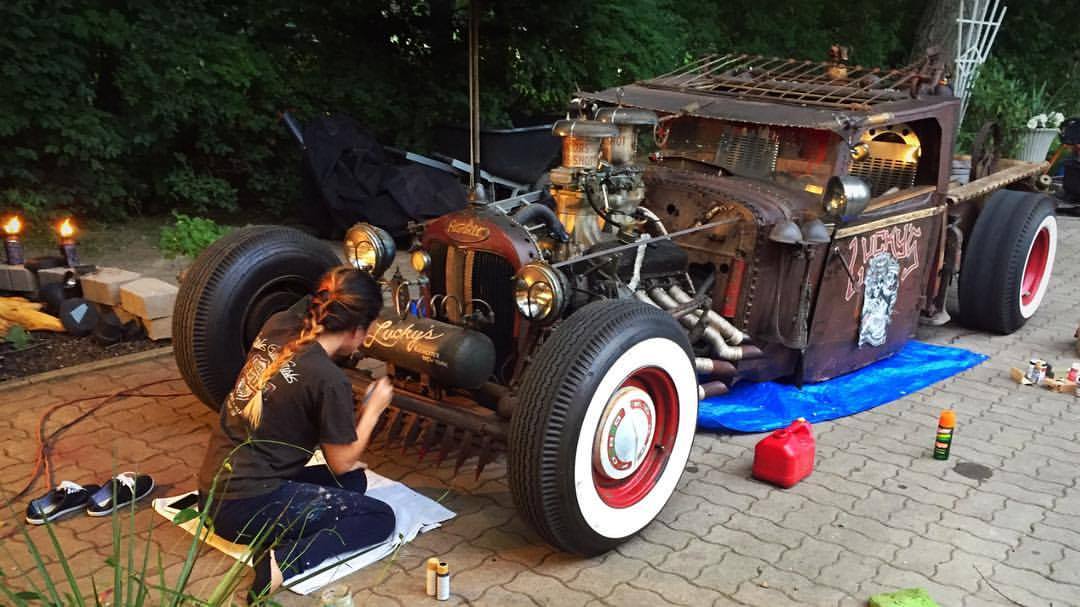 Refurbished Serving PLate with Old CD's